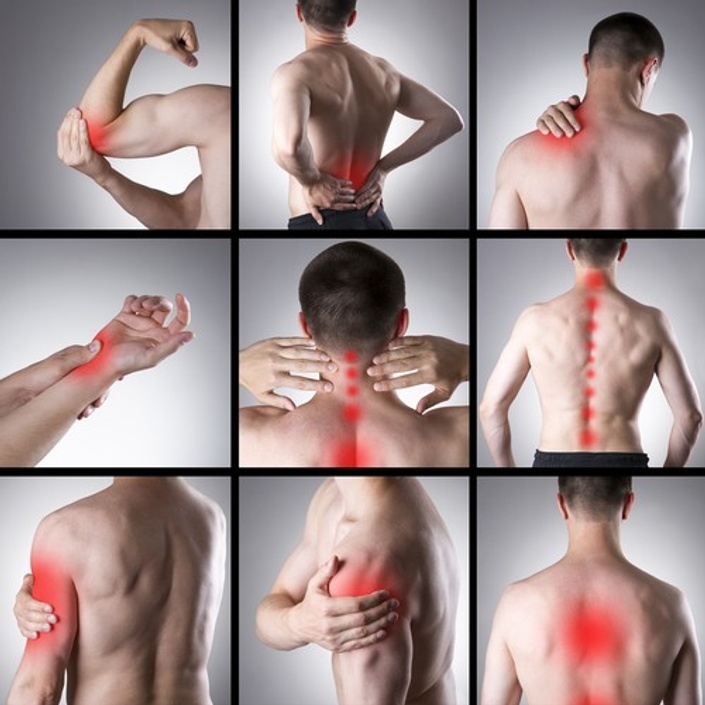 COURSE Ⅰ: Instant Relief: During Every Office Visit Give Patients the Instant Comfort They Seek.
People seek instant relief then long term correction. Answer the need they seek first, - Give Your Patients Instant Relief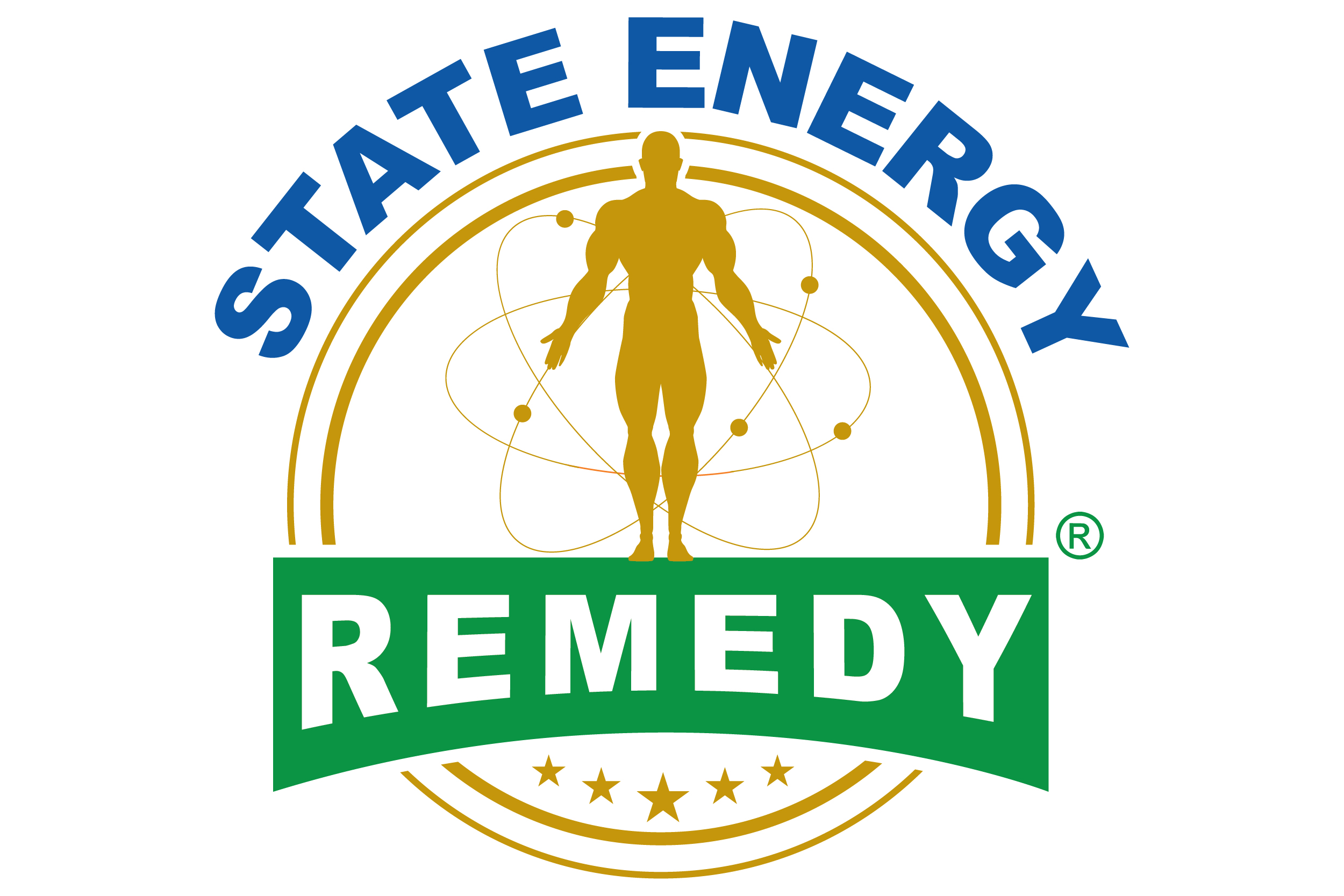 Your Patient's Intelligent Body Energy
The most important aspect of all life is the energy sustaining it, yet in modern healthcare it is the least understood. Present day healthcare's lack of understanding of life energy promotes the false premise that to cure disease the practitioner must target disease.
The science of life is physiology. Physiology's, "automatic sequence of life;" (Textbook of Medical Physiology, 10th edition by Guyton M.D. and Hall Ph.D.) is not so "automatic" after all. In your patient's body there is an intelligence guiding every activity of life. The intelligence is as pervasive in your patient's life as the energy frequencies are it uses to guide life.
To effectively affect your patient's disease state, you should understand the role intelligence plays with the energy frequencies the intelligence directs. Once you understand the role of the intelligence that controls body activity, you learn how to communicate with your patient's body's intelligence. This State Energy Remedy® Academy instruction provides that for you.
The term Intelligent Autonomic Mind is used by the State Energy Remedy® System to define the intelligence that controls all body activity.
You, as a State Energy Remedy® D.C. will always approach the correction of illness in the energy environment it exists, setting aside your judgment based on knowledge. That is not to say you should not make decisions, you will. It is to say when treating an illness communication with your patient's Intelligent Autonomic Mind is paramount for the best result.
When determining the source of a condition, if asked the correct questions your ill patient's Intelligent Autonomic Mind will always give the correct answer. Correct questioning takes the etiology of the illness away from you, the Doctor, and places it directly on your ill patient's Intelligent Autonomic Mind.
The rules for communicating with your ill patient's Intelligent Autonomic Mind and the correction of the finding you will learn in this State Energy Remedy® Academy school.
What Doctors are saying about State Energy Remedy®
"State Energy Remedy® is a fresh approach to healthcare and a large step forward for chiropractic." Dr. T. B.


"Dr. Ron, just had to tell you that it (State Energy Remedy®) is as truly as amazing as you say it is. I've been wowing patients, and having a blast, having a blast. Used it on a buddy of mine that has an artificial knee and reduce a whole bunch of the pain, on the artificial knee, believe it or not and things are cool. " Dr. M. C.
____________________________________
A patient's statement about State Energy Remedy®

Letter from a Migraine sufferer to her Doctor of Chiropractic after being treated with the State Energy Remedy® technique.

Dr. G, (student of Dr. Masters)

I have suffered from migraines for years. I recently came to you in the middle of a horrible migraine with ice pick pain in the right eye and a tornado whirling around in my head. To my great surprise you were able to abort the headache and I did not need to take Imitrex.

I wondered if it was a fluke--no chiropractor had ever been able to help me before with migraines let alone abort one in progress. I was so grateful that this new technique you used worked. Plus I did not get a rebound migraine which happens when I take Imitrex.
Then a week later, another migraine and you were able to abort that one. And a week later in the throws of another migraine, you fixed that one too.

SO IT WAS NO FLUKE BUT A MIRACLE THAT WORKS EACH TIME.

I am truly amazed and so happy that I just had to sit down and put this thank you on paper.

THIS TECHNIQUE IS TRULY MIRACULOUS. THANK YOU SO MUCH FOR BEING WILLING TO TRY NEW THINGS. THIS IS A WINNER IN MY BOOK.

Most sincerely,

Gl (patient)
______________________________________________

This patient statement is representative of a State Energy Remedy® D.C.'s daily practice occurrence. Find the condition's insulting energy frequency, dissipate it and normal healthy body function returns, many times to the amazement of the patient and the doctor.

The above statement of patient appreciation will happen to you during each visit as you begin to use the State Energy Remedy® Technique. Your patients will be amazed and sometimes overwhelmed by the speed at which you are able to resolve their pains and symptoms.
When you enroll in this Course Ⅰ which instructs on how to approach acute conditions of pains and aches, you will see that the Course is made up of Exercises. These Exercises are between five and 10 minutes long. The Exercises use images, videos and text to help you learn. Each of the Courses uses the same pattern for effective instruction.
It is important that you begin to apply what you learn after each Exercise because while you will gain knowledge, knowledge without action will not produce results. Each Course in the State Energy Remedy® Academy is built on a previous Course. Just as each Exercise within the Course is built on the previous Exercise . It is important that you practice what the Exercise presents so that you may become proficient in the technique application.
You will quickly become proficient applying the technique in your practice if you stick to the rules and the basics. There are no shortcuts, there may be different methods of applying what you learn. You will be able to share those different applications at a future date. Don't be in a hurry to improve upon the Technique until you have completed all of the courses.
Caution: You may know you have knowledge of some of the exercise subjects. but I assure you not in this application. It is important that you set aside all that you have knowledge of and follow the State Energy Remedy® as presented.
If you have gotten this far on the information page I congratulate you for looking for something that is even greater than you already have in your practice. You will find the State Energy Remedy® Academy instruction courses will supply you with that something you have been looking for. Putting fun back into your practice by producing immediate results is amazing and a financial blessing.
Want a preview first? Scroll down to the Curriculum Section and hit Preview. Then take the Action step and Enroll.
If you choose not to enroll I still congratulate you for looking. But you will always wish that you should have enrolled and become a State Energy Remedy Doctor of Chiropractic.
Enroll Now and eliminate any doubts. I offer a 30 day 100% money back guarantee if your not pleased.
Course Curriculum
Course I: Section A - Introducing how the immediate elimination or major relief of your patient's pain or ache works.
Available in days
days after you enroll
Course Ⅰ: Section B - Determining the cause of your patient's residual pain or ache.
Available in days
days after you enroll
Course Ⅰ: Section C - Where your patients body's intelligence deposits and catalogs pains, aches and symptoms.
Available in days
days after you enroll
Your Instructor

I'm Ron Masters, D.C. I am here to teach you how to be more than an instant alternative to opiods for pain. I practiced 30 years pretty much the way I learned in college, spinal adjustments. I had a good practice, and then it dawned on me it isn't the spine, it's the energy in the spine. The energy that runs the body is not just in the spine it is the very thing that life is made of, and every cell in the body relies on it.
I know what your thinking, Ron you were taught that in chiropractic college. My answer, I know I was, and I'm grateful, but what I wasn't taught is how to approach disease on an energy level. I was taught how to approach disease on a spinal level, and that is what I did. It worked much of the time, but not all of the time and many times it wasn't repeatable with other patients or even with the same patient at a later visit.
I realized when I approach disease conditions on an energy level it works all of the time and is repeatable. I can't give a person who is about to go on opiods confidence that I can stop them from having or feeling their pain by treating them on the spinal level, which is powerful but not enough. I can and do give a person in pain confidence that their pain can be stopped because it is stopped while they are in my office and beyond when I treat the crippling frequency causing the pain.
Each cell needs two things to exist, one is nutrition supplied by blood, and the other is a specific frequency to guide the activities of the cell. Frequencies that insult the cell are the cause of all disease conditions. I am here to teach you how to stop the insulting frequencies which require more than adjusting the spine or moving energy with acupuncture. I am not here to say adjustments and acupuncture don't work, they do. I have found what is taught in these courses works much better and is repeatable. The patient doesn't have to wait to see if the treatment is successful, they feel it before they leave your office.
Frequently Asked Questions
When does the course start and finish?
The course starts now and never ends! It is a completely self-paced online course - you decide when you start and when you finish.
How long do I have access to the course?
How does lifetime access sound? After enrolling, you have unlimited access to this course for as long as you like - across any and all devices you own.
What if I am unhappy with the course?
I would never want you to be unhappy! If you are unsatisfied with your purchase, contact me in the first 30 days and I will give you a full refund.
May I skip courses?
Skipping a Course is not recommended, because the State Energy Remedy technique is energy based. The doctor must approach all conditions from an energy perspective. It is a mindset that is difficult to maintain since your practice has been so physically based. By physically based I mean, spinal based, physiotherapy use, acupuncture (needle and otherwise), and all other techniques commonly used by the chiropractic profession to effect healing. The Academy Courses are designed to gradually introduce the energy concept to the doctor in an acceptable manner, therefore, skipping Courses will cause difficulty for the doctor to understand and maintain an energy perspective that is so necessary for accomplishing successful results when treating the patient with the State Energy Remedy technique.
I am familiar with AK and other energy work, is it important to take each course in order.
You and your patients will benefit with amazing responses from the instruction of each course. The single courses are designed to give you tools that will work in your office. The reason State Energy Remedy is not taught in one single course is that it is not only a new technique but a whole new approach to treating disease. If you piecemeal.it in your practice you will not get the results promised, nor will your patients get the response they expect. The benefit of taking the courses one at a time online, aside from the cost savings, is you will practice them in your office as you learn the technique and understand the reasoning behind it. Then it will become part of you and you part of it. This results in better understanding and greater results in your office and your income with less stress.
Is someone that knows State Energy Remedy available to answer questions
Yes, definitely, If you have a question or clarification, use the comment section and I will get back to you. You may also email me. If enough doctors ask the same question I may evaluate the course for changes or hold a webinar on the subject.