A Major Chiropractic Break Through that Vastly Expands Treatable Conditions and Outcomes by a D.C.
The New Expanded Chiropractic is Life-Force Based. It melds Albert Einstein's finding, "Everything is Energy," with D.D. Palmer's declaration, "Life is the Expression of Tone," into an exciting chiropractic health care approach that stunningly improves patient outcomes. As taught by State Energy Remedy® Online Academy, it gives Doctors of Chiropractic the tools to become their patient's "Consult First Doctor."
Free Academy Registration Here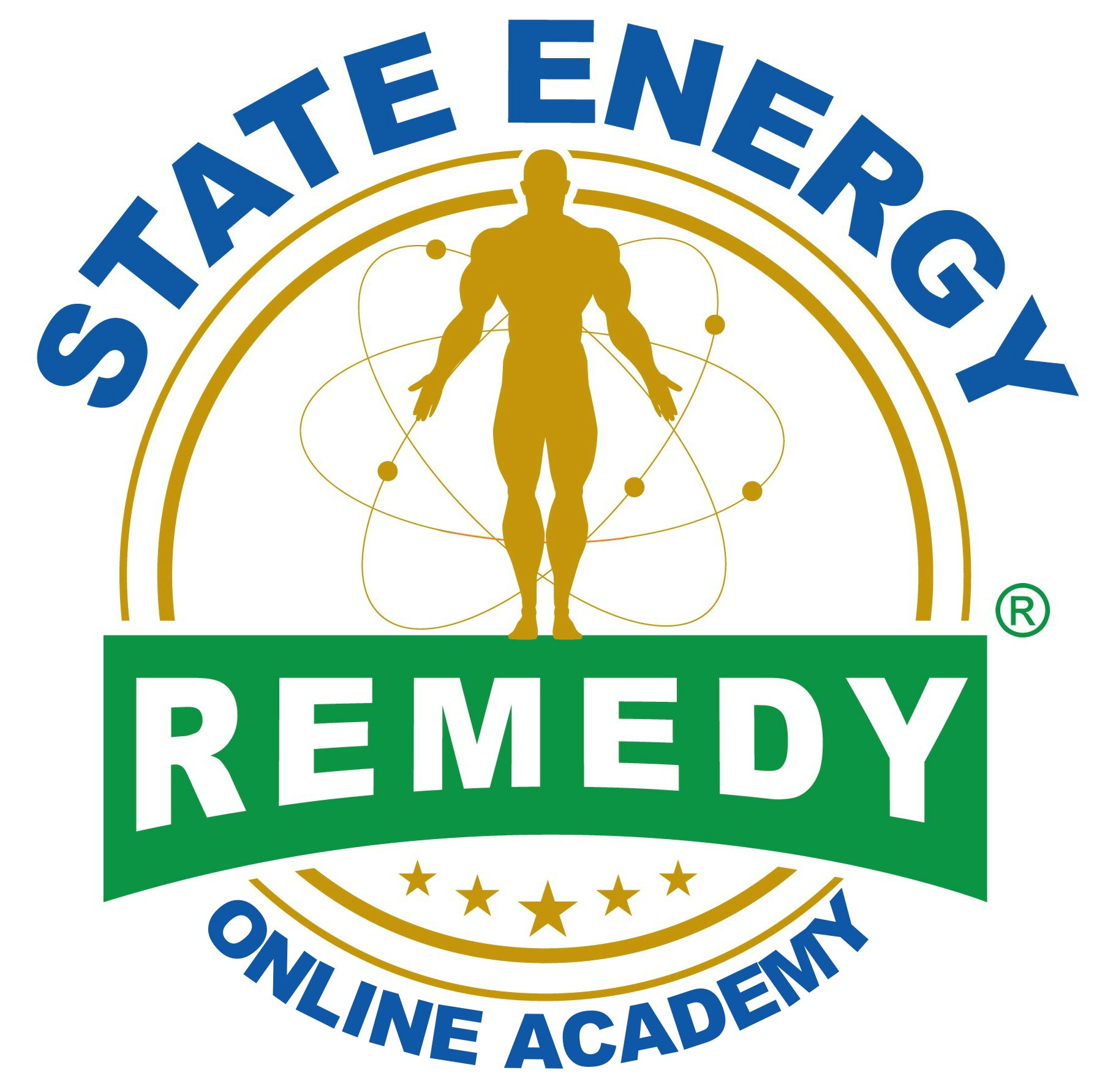 The State Energy Remedy® Academy introduces a NEW, NEVER BEFORE PRESENTED APPROACH TO HEALING. It embraces the original Chiropractic premise that the origin of a disease condition is the interference of the life-sustaining energy flow, but it expands the focus beyond the limitation of Nerve Energy to embrace all Functioning Energy Frequencies of Life-Force.

Quantum Physics scientists have proven everything is Energy Frequency, including disease conditions. The Quantum Physics discovery does not replace the Nerve Interference origin of disease; it broadens the origin of disease to all expressions of the body's Life-Force. It is the Insulting Frequency Theory of Disease.
Any insulting frequency that interferes with the body's normal life-giving energy frequency flow (Life-Force) causes a crippling effect termed disease. State Energy Remedy® identifies and then clears the Insulting Frequency, thus restoring the body's normal life-giving Life-Force energy flow, resulting in better health. Results are almost instant since the State Energy Remedy® treatment affects the frequencies of all Life-Force functioning body energy.
To understand and apply the expanded Life-Force Chiropractic Base and how to use it for your patients' benefit, you don't have to change your present technique. The expanded Chiropractic Base may be used as an add-on to give you a considerable advantage over your patient's current conditions. The State Energy Remedy® technique is a powerful stand-alone technique because of the power the Life-Force Expanded Base gives it.
The Expanded Chiropractic Life-Force Base and the State Energy Remedy® technique enable you to become a confident doctor of all-body conditions, not just spinal conditions. The patient responses are amazing. The application is quick and easy. Doctors describe it as an "awesome disease break-through and technique for chiropractic." The solution to many more disease conditions becomes part of your practice.
Just a few reasons you should include Chiropractic's expanded Life-Force base and State Energy Remedy® to your practice.

You will be excited and confident you can obtain fast results before your patient leaves your office.

Be excited and confident your patient's use of prescribed and OTC drugs will be reduced if not eliminated. You become a valuable primary doctor to your patients rather than an alternative doctor. You become recognized as the first doctor of their health care team. This creates a stable, exciting practice.
Be excited and confident you will get results treating conditions that previously have not responded well to spinal adjustments.

You will be excited and confident as your referrals increase from excited patients.
You will be excited and confident in your ability to handle tough cases.
You will be excited and as amazed as your patients are with your results.
You will be excited and confident as your income increase because of amazing results
You will feel the joy and excitement of practicing
You will be more excited than tired, at the end of the day
You will have renewed passion, be happy and proud you are a Doctor of Chiropractic in a complete health care profession consistently making people's lives healthier and better.
Free Academy Registration Here
Below is the Academy's preview to each Course. You may click on a Course to preview at no charge. -- When Enrolling start with Course Ⅰ, only then will Course Ⅱ make sense and so on. This approach is designed to assure you have a full understanding of the Insulting Frequency Origin of Disease and the application flow of the State Energy Remedy treatment protocol for the benefit of you and your patients.